About StrongholdNation...
StrongholdNation is an online company based in England, United Kingdom, and we focus on creating fansites for Firefly Studios. Most gaming sites on the net focus on creating complex sites for lots of games, however we very soon realised ourselves that this process does not work. So instead, have decided to create one website with vast amounts of information on them, covering almost every single aspect of the games we cover. Because of this fact, we cover less games however the end result is nearly ten times more content and a much clearer picture on the game.
You will also find that unlike most gaming sites, the answer to almost any question will be here. And if you can't find an answer in one of our hundreds of related support articles, you can even ask on our forum for support! Our site has, and is still adding weekly, a vast amount of information on each game by our large variety of staff. If you have something we don't already know, you can submit your own articles to us too. We are constantly trying to cover more games, but priori to doing so, we attempt to add as much content and variety to each game as possible. This ensures that our site is always rich in game information.
We allow users to upload files on all the applicable games we cover in our download section, and this alone makes our website one of the best on the internet as all files are thoroughly reviewed beforehand. We have some of the best files available, and although it is still a relatively small collection compared to places such as HeavenGames, with over 35,000 in total, it is constantly growing all the time thanks to the hard work of our staff team and the users themselves. Moreover, only the very best downloads are displayed here.
StrongholdNation is owned by:
Lord_Chris (Site Director & owner)
The owners manage all day-to-day operations on the site and make the final administrative decisions on the future of the site, also influenced by the site management team as a whole. Neither owner gains financially from the site, and it relies heavily on donations to pay for the hosting which keeps it alive. StrongholdNation remains on a privately owned server securely located in Dallas, Texas.
By using multiple Tier 1 telecom providers and direct Internet connections, we bypass transit networks and shorten the network path between us and you.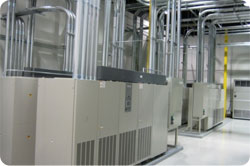 The result is lower latency, maximum speed and unsurpassed reliability.
Power typically flows from the local utility to our UPS system to power our server and the building's lighting, heating, ventilation and air conditioning systems. In the unlikely event that the local utility power supply is disrupted, our N+1 generator architecture assures that backup generators kick in automatically.
Our very dedicated and highly experienced staff team come from all corners of the globe: United Kingdom, United States, Canada. They all work as volunteers and without our wonderful team, StrongholdNation would cease to exist. Their jobs include moderating downloads, writing articles, posting the latest news, moderating and helping out on our forums. No staff are paid and all have jobs elsewhere. And all staff are personally selected due to their excellent knowledge about the games they moderate, often having specific skills in certain areas.
So you can be sure that when you request help you are getting the expert response you deserve. And if you're still not happy, you need only reply again and additional staff members will step in and help to solve your issue as well. At StrongholdNation we have a zero toleration policy for failure; user satisfaction is our #1 focus - we're not happy until you are.